Your favorite marketing agency is FINALLY working on their OWN project… a new web presence. We will, of course be continuing to work for YOU as usual, however, while we carve out time for this exciting new endeavor, please use the information below to connect and learn more about our upcoming events.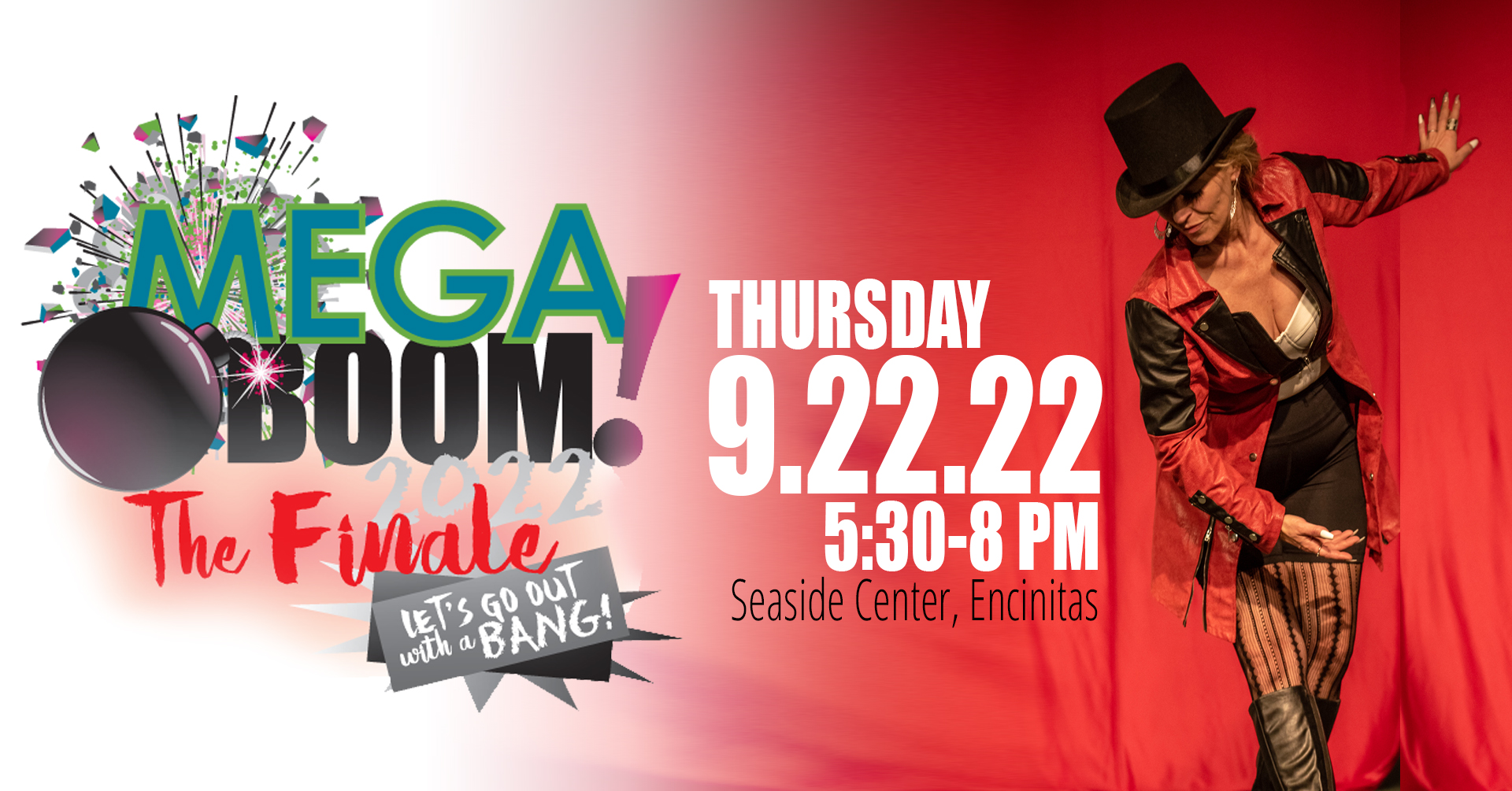 Tick... Tick... Get Your Tickets... MegaBOOM!
Event Details
Thursday, September 22, 2022
5:30 – 8 PM  |  Seaside Center, Encinitas
(3:30 PM Early Access for VIPs)
Let's STay in touch or start something new TOGETHER…

Say Hello!
Jordan & Jordan Marketing
PO BOX 1423, CARLSBAD, CA 92018
[email protected]
760.310.3827 call/text